Post by andy on Oct 27, 2015 15:16:36 GMT
Continued from
link
Er, it's bigger than I thought! 38" wingspan didn't sound that much...! Well, I'm a little further up on the Dynajet, or pulse jet propulsion systems at least, and it would seem that Hobby King market a crudely fashioned Chinese retro clone of the 'Red Head' that was used in Ralph Saldivar's 1970 scale model, so it's game on!
It's built to a 1"=1ft scale, and I have learned that those early Dynajet's could produce a good 4 pounds of thrust. The down side is they are relatively loud in operation, and require a smooth runway to take off, so Lidl's car park is probably out of bounds! ;-).
It's big!:
Massive in fact...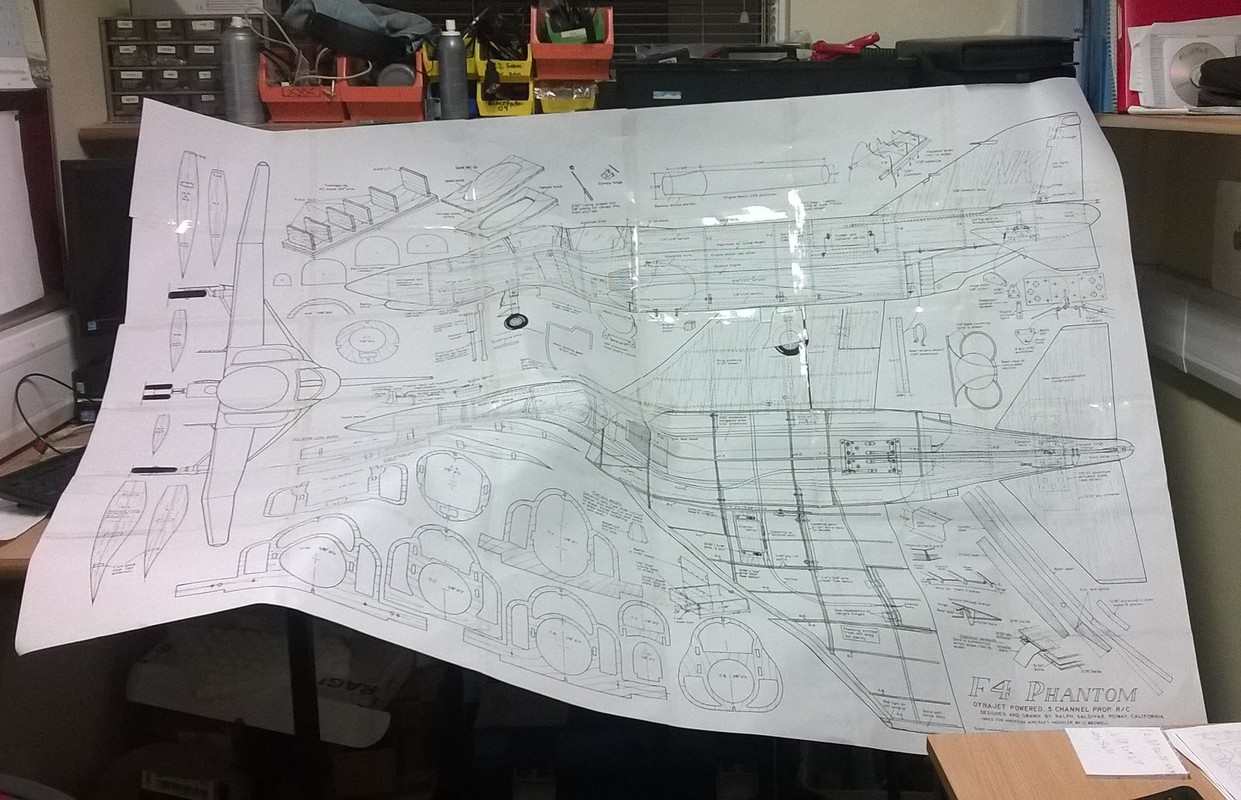 Never mind, it will still make a superb scale project, with decent sized components that would make it less fiddly to get to grips with. The original engines ran on nothing more than leaded petrol (gasoline in US parlance) so a few ml's of this is potentially less volatile than nitro glow fuel, but unfortunately, the jet body gets red hot when operating, so needs proper cooling and insulation when inside the model.
Reading the accompanying supplemental article, four screws hold the jet into the fuselage, which is removed prior to flight, and the insulating material (then asbestos, ooh-er!) is soaked in water, reassembled prior to the pre-flight checks. Once theses have been done, Ralph recons that a max of 30 seconds running time before it gets airborne, as proper cooling only exists once it's in the air.
I just watched Bruce (X-jet/RCmodelreviews) attempt to run his sub $100 clone without success on the Tube, but others have had better luck. They do sound a bit variable in quality, perhaps a second, subsequent production run will have addressed these teething problems?
If any of you fancy having a go at this, I don't mind helping you out with the laser-cut components, once I've got them into the CAD software. It's mostly 1/8" ply, so is a dream to cut on the laser.
Come on, what man Jack of you wouldn't want to press the start button on this monster, but beware, you need to be comfortable with models that potentially travel at over 200 mph, so take a map with you and hopefully you'll manage to land it in the same county it took off from!!
It would need to be fpv for me I'm afraid, with my ageing reactions!